Tekashi 6ix9ine has reportedly been attacked, by a group of men inside the Brooklyn federal detention center. According to multiple Twitter sources, the rapper whose real name is Daniel Hernandez was attacked by a group of men. He was then taken into protective custody, the Twitter snitches claim.
Details of Tekashi's alleged attack is spreading quickly on social media. The initial source claims to have gotten word about Tekashi's attack during visit with an inmate at the Brooklyn detention center earlier today.
Normally, inmates with celebrity status are segregated from the rest of the Metropolitan Detention Centers population – for protection. But for some inexplicable reason, Tekashi was housed in the same area with inmates the U.S. Justice Department describes as "extremely dangerous, violent, or escape-prone."
And while Tekashi's alleged attackers are not known. There are some theories on who his attackers may be.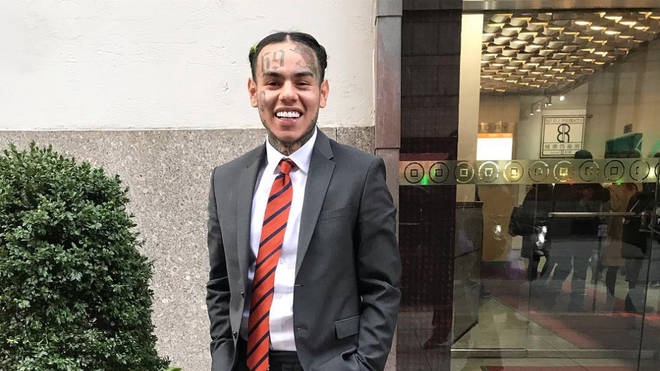 In court hearing earlier this week, a prosecutor told the judge that members of the Bloods gang "wanted to super violate him" — meaning harm him.
ICYMI – Top 10 Hottest And S3xiest Celebrities in The World. (Must See)
So far, no details of his condition have been released. But he is believed to have not been seriously injured.